Welcome to
The D & L Carinalli Vineyards Website
Since 1996, Domenico Carinalli, Jr., and his wife, Lynda, have lovingly nurtured a beautiful vineyard of Chardonnay and Pinot Noir in Sonoma County, California. In 2009 we bottled our first Rosé and Pinot Grigio wines.
Farming the land was handed down from Domenico Carinalli, Sr., who came to America in 1921 from his hometown in Germasino, Italy. Prominent on our wine labels is the picture of his family church which remains a symbol of the Carinalli heritage - a commitment to tradition, quality workmanship and love of the land.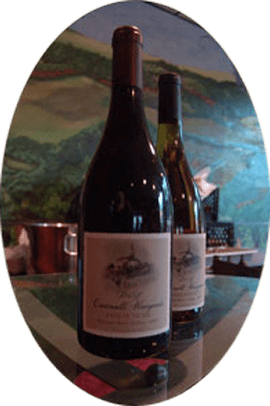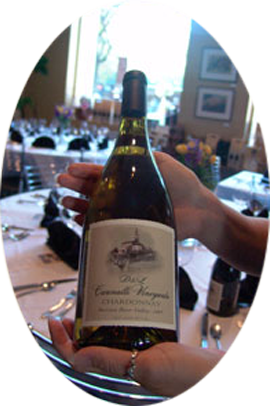 Our family is proud of our wine's success and we invite you to enjoy these fine wines with your family and friends. For current wine tasting and events, please see our events page. Our order wine page has a list of our currently available vintages and you can place an order for bottles or cases.